Cobalt Congress 2023 Speakers
Session 1
Global market dynamics
Harry Fisher
Project Manager, Benchmark Mineral Intelligence
Harry is a Project Manager at Benchmark Mineral Intelligence in the Forecasting and Consultancy Division. He supports clients with market analysis and strategic decisions throughout the lithium-ion value chain, with a particular focus on cobalt and nickel. Harry has more than 7 years of experience in commodity markets and prior to Benchmark he was in charge of cobalt and battery market analysis at CRU.
Dr Yanchen Wang
Director, SMM UK
Dr Yanchen Wang is the managing director of SMM UK office, which was established in May 2021. Currently He focuses on the base metals market research and SMM overseas business development.
Dr Yanchen Wang is a well-known analyst in the global commodity industry. His areas of expertise include base metals market, coal and power industry, carbon emission market. In recent years, he has extended his research into the battery metals markets. He has visited more than 100 base metals assets around the world. Dr Yanchen Wang has more than 16 years commodity market research experience. He also often attends technical and market conferences and gives presentations as a key-note speaker.
Before joining SMM, he was the principal analyst at CRU and the head of Chinese aluminium market research. Dr Yanchen Wang had worked at CRU for 15 years. 
Yanchen has a PhD in Engineering from Chinese Academy of Sciences. 
Robert Searle
Analyst, Battery Raw Materials, Fastmarkets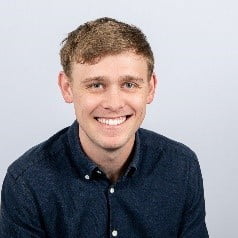 Rob Searle joined Fastmarkets last year as an analyst working in the Battery Raw Materials Team. His focus has been on covering the cobalt market, developing the company's long-term supply and demand forecast and authoring the weekly analysis within the Fastmarkets' battery raw materials tracker. He is also responsible for development of the manganese sulphate long term forecast and analysis. Rob previously worked as a petrochemicals analyst at price reporting agency ICIS as a global coordinator for methanol, acetates and chlor-alkali markets. He graduated from Imperial College London with an MEng in Chemical Engineering.
Session 2
Global drive for raw materials
Peter Handley
Head of Unit, Directorate-General for Internal Market, Industry,

Entrepreneurship and SMEs, European Commission
Peter Handley is EU official, currently heading the team on energy-intensive industries, raw materials and hydrogen at the European Commission's Directorate-General for Internal Market, Industry, Entrepreneurship and SMEs. Previously, head of policy coordination for Energy Union, 2030 climate and energy package, low emission mobility strategy and the circular economy at the Secretariat General. Past EU trade negotiator (steel, WTO market access and industrial tariffs). Former UK government official, coordinated UK preparations for 1992 UN Conference on Environment and Development (UNCED). Graduated in French and Politics from the University of Bristol. Studied at France's Ecole Nationale d'Administration (ENA).
Joe Kaderavek
CEO, Cobalt Blue
Mr Kaderavek is the CEO of Cobalt Blue, an Australian based cobalt exploration and development business and 100% owner of the Broken Hill Cobalt Project (BHCP). BHCP is one of the largest new cobalt projects (ex-Africa) globally – aiming to produce ~17,000 tpa (over a 20 year operating life) of high purity cobalt sulphate for the global battery market.
Mr Kaderavek, an aerospace engineer, commenced his career as an RAAF Engineering Officer before transitioning to PricewaterhouseCoopers, preparing operational reviews and examining strategic options across mining, processing, railway and port facilities throughout Australia, North America and Europe. Operationally he has seven years of experience in large open cut mining operations and associated logistics. Over the last 15 years he has been involved in equities/investment research (including senior roles with Deutsche Bank and Five Oceans Asset Management) focussed on mining, minerals processing and energy storage technologies. Mr Kaderavek also held an international consulting role focussed upon renewable energy and battery storage technologies.
Kaleigh Long
Founder and Chief Executive, Westwin Elements
Ms. KaLeigh Long is the Founder and Chief Executive Officer of Westwin Elements, Inc. In this capacity, she manages the various operations of Westwin, focusing primarily on sales, supply chain, and government relations. KaLeigh is a serial entrepreneur, and previously, she has founded and operated several small businesses which included an advertising firm, a real estate development company, subscription box meat company, and a cattle company.
As Founder and CEO of Westwin Enterprises, KaLeigh managed mass communications and advertising campaigns for her clients, namely domestic and international political candidates. She has consulted for more than thirty-six US federal campaigns, two gubernatorial campaigns, as well as advising several candidates abroad, including presidential and down ballot candidates in Haiti, Venezuela, South Africa, and Democratic Republic of the Congo.
Rachel Zhou
Deputy Secretary-General of Responsible Cobalt Initiative 
Rachel Zhou is Deputy Secretary-General of Responsible Cobalt Initiative. 
.
Session 3
Other sources of cobalt
Mitchell Smith
Director, Battery Metals Association of Canada
Founder & CEO, Global Energy Metals Corporation
.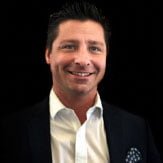 Mitchell Smith is the Founder, CEO and Director of Global Energy Metals Corp. A publicly listed company providing shareholders investment exposure to the battery metals supply chain through a growing portfolio of jurisdictionally safe exploration critical mineral projects in close proximity to end-use application.
Mitchell is Director of the Battery Metals Association of Canada, a trade organization of entrepreneurs, explorers, developers and producers of battery metals and materials, who have joined together to support a rapidly changing energy landscape leading an effort to ensure Canada fully captures the abundant economic potential of its massive resources through the responsible and sustainable growth of Canada's battery metals supply chain. – Mitchell is an important stakeholder and board member for several private and public natural resource companies having over 15 years of executive leadership, entrepreneurship and capital markets experience at all stages of the junior mining lifecycle, and is experienced with start-ups and mature companies in diverse industries both private and public.
Emre Kayisoglu
General Manager,
Eti Bakir / Managing Director, 
ICoNiChem
Emre Kayışoğlu has graduated from Dokuz Eylül University, Department of Metallurgy and Materials Engineering. Mr Kayışoğlu has worked in Eti Aluminium company between 2006-2017 as sales and marketing manager and coordinating the sales of Aluminium and Copper metal and chemical products (Alumina, Aluminium Hydroxide, Rock Phosphate, Antimony concentrate). He is currently General Manager of Eti Bakır Mazıdağı Plant which is the only integrated fertilizer plant together with its phosphate mines and the only cobalt producing company in Türkiye also acting as Managing Director of Iconichem Widnes UK that specializes in the production of high-purity cobalt chemicals for various industries. He has demonstrated history of working in the mining & metals industry. He is skilled in International Business, Aluminum, Copper, Cobalt, Fertilizer, International Sales, Mining and Minerals.
Bryce Lee
Head of ESG & Sustainability, Huayou Cobalt
Bryce Lee, Global lead of ESG & Sustainability of Huayou Cobalt (SSE:603799), who has more than 18 years of working experience in New Energy Lithium-ion Battery field doing key roles in overseas investment, critical mineral sourcing, responsible sourcing and ESG & Sustainability in the company. He has led the responsible cobalt supply chain due diligence program in Huayou Cobalt since 2016 and also firstly in cobalt Industry. Huayou Cobalt stays as the vice chair of board of Responsible Critical Mineral Initiative (RCI). Currently Huayou is working on a comprehensive ESG management throughout its investments from mining, refining and further processing, as well as supply chain management of other minerals like Ni, Li and Mn etc. 
Ash Lazenby
Cobalt Trader & Marketer, Glencore
Ash Lazenby is a senior cobalt trader at Glencore, based in New York. Glencore is the world's largest producer and marketer of cobalt, and Ash's coverage spans the global market with a particular focus on North America including sales of cobalt into the rapidly developing electric vehicle supply chain and other critical sectors such as aerospace. Glencore's asset and marketing presence spans the suite of critical metals for electric vehicles, producing from both primary raw material and recycling sources, while activities include marketing/trading the associated products and an extensive portfolio of 3rd party metals. Given the cross commodity dependency of the electric vehicle build-out, Ash works closely with colleagues across the battery metals and recycling teams, including collaboration that promotes new sources of primary and recycled battery metals from internal and 3rd party sources.
Prior to Glencore, Ash worked in various equity research and investment banking roles within the natural resources sector. He holds a Masters in Physics from Oxford University.
Antoinette N'Samba Kalambayi
Minister of Mines, Democratic Republic of the Congo
Antoinette N'Samba Kalambayi is Minister of Mines of the Democratic Republic of the Congo.
Jérôme Makimba Mungomba
President of the Administration Council, Congolese Battery Council
Jérôme Makimba Mungomba is President of the Administration Council of the Congolese Battery Council. 
Session 4
DRC: fostering a transparent, verifiable and responsible cobalt value chain
Molly McCoy
Associate Deputy Undersecretary for International Labor Affairs
United States Department of Labor
Molly McCoy was appointed in November 2021 as the Associate Deputy Undersecretary for International Labor Affairs at the Department of Labor in the Biden-Harris administration, following a 20- year career in the U.S. and global labor movements. Her focuses at the Department of Labor include promoting worker voice within the Department's international technical assistance programs and spearheading the roll-out of M-POWER, the Multilateral Partnership for Organizing, Worker Empowerment, and Rights. Prior to joining the Department of Labor, Ms. McCoy served as the policy director for the Solidarity Center, a U.S.-based worker rights NGO focused on union organizing and worker empowerment globally. Ms. McCoy holds master's degrees in international relations and international affairs from Columbia University and the Institut d'études politiques de Paris (Sciences Po) Paris.
Paul Mabolia Yenga
Coordinator,

Cellule Technique de Coordination et de Planification Miniere (CTCPM)
Paul Mabolia Yenga is coordinator of Cellule Technique de Coordination et de Planification Miniere (CTCPM).
Marie-Chantal Kaninda
President, Glencore DRC
Chairman of the Board of Directors
Kamoto Copper Company-KCC
Mrs Marie-Chantal Kaninda joined Glencore DRC 3 years ago as Vice-President of Corporate Affairs . Since January 2023 , she is The President of Glencore DRC  and Chairman of the Board of Directors of Kamoto Copper Company-KCC(since July 2022) ,a joint venture between Gécamines ( 25%) and Glencore (75%) in the DRC.  She has over 25 years of professional experience in the mining sector in major international groups such as Ashanti Goldfieds, AngloGold Ashanti, Debeers Group and Rio Tinto.
Marie-Chantal holds a degree in economics from the University of Liège, in Belgium, and for two years was the first woman to helm the World Diamond Council. Married with two daughters, she has long advocated for greater access to training for girls and women, as well as for greater inclusion in the mining sector. She is a mentor to several young women entrepreneurs in the DRC, the founder and creator of a not-for-profit association (the MCKM Foundation), which addresses the issue of girls' education in the DRC. She is a member of several boards of directors.
Assheton Stewart Carter
Executive Director, Fair Cobalt Alliance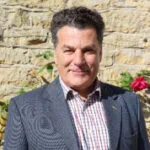 Assheton is an expert and NED on responsible sourcing, environmental markets, non-financial risk, and responsible investment in international and emerging markets. A track record of 25 years with a focus on the resources sector and international supply chains of luxury, auto and electronics OEM, wood and textiles. 
He is CEO of TDI Sustainability, and he chairs and serves on several boards and expert panels for standard-setting organizations, NGOs and private companies. Dr Carter is an expert on corporate voluntary standard-setting and certification schemes, value-chain development from producer to product, and a metals-industry expert.
Fabien Mayani
Program Director, Governance and Extractive Industries, Carter Centre
Fabien Mayani is Director of the Extractive Industries Governance Program for The Carter Center in DRC since September 2020. He is a human rights lawyer and activist focusing on the DRC mining sector governance for the past 16 years.
Mayani has been advocating for transparency and accountability to ensure effective contribution of DRC vast mining resources to sustainable development of Congolese people. Over the past decade, Mayani conducted several human rights impact assessment (HRIA) case studies in the DRC copper-cobalt sector and contributed to advocacy campaigns that led to the disclosure of more than hundred mining contracts and other key data of DRC mining sector.
Mayani was Rapporteur of the CSR sub-commission of the Mining Code Review Committee and contributed to civil society's advocacy efforts that resulted in the inclusion of new provisions in the 2018 revised mining code on transparency, ASM formalization, human rights protection, and community development.
Fabien Mayani holds a bachelor's degree in International Law from Lubumbashi University with a focus on Human Rights, International Humanitarian Law, and International Criminal Law.
Alexandra Cech
Director of Responsible Sourcing, Responsible Minerals Initiative
Alexandra Cech, Director of Responsible Sourcing at the Responsible Business Alliance (RBA), has over ten years' experience working on responsible sourcing and economic development issues. In her role with the Responsible Minerals Initiative, an initiative of the RBA, Alex focuses on human rights issues in mineral supply chains, specifically convening and engaging with downstream companies, governments, and stakeholders to promote industry-wide solutions for the challenges related to artisanal and small-scale mining (ASM) of cobalt. Prior to joining the Responsible Business Alliance, Alex managed the Human Rights and Supply Chain Responsibility Program at Hewlett Packard Enterprise (HPE). Her experience to date includes responsible sourcing consulting, municipal economic competitiveness research, and economic development project management roles with UL's Responsible Sourcing Group, the World Bank, and ACDI/VOCA respectively.
Alex holds a Master of Science degree from Georgetown University, an Honors Certificate in International Business Diplomacy from Georgetown University, and a Bachelor of Arts degree from the College of William and Mary.
Session 5


The New Prize: Securing low carbon cobalt in a world of increasing demand
Alice Lim
Head of Corporate Sustainability, London Metal Exchange
Alice is the Head of Corporate Sustainability at the London Metal Exchange (LME). Alice's role involves the creation and execution of sustainability-related strategy at the LME. This includes leading the work on the LME's net-zero strategy and LMEpassport, a digitals credentials register which LME-listed metal producers to publicly share environmental, social and governance (ESG) certifications and metrics. Alice joined the LME in 2019, having previously worked at Morgan Stanley.
Bruna Grossl
Senior LCA practitioner, Benchmark Mineral Intelligence
Bruna Grossl is a Senior LCA practitioner at Benchmark Mineral Intelligence. Her current focus is on performing Life Cycle Assessments for the battery industry and the creation of Benchmark global LCAs, alongside in-country specialists. Specialised in environmental modelling using life cycle assessments, and waste and resource efficiency.
Sam Whittlesey 
Sustainable Innovation Analyst, LGI Sustainable Innovation
Sam Whittlesey is an analyst at LGI Sustainable Innovation, where he works to upscale climate-smart technologies. He conducts in-depth studies of critical raw material value chains, provides strategic guidance to position circular economy technologies, and develops new business models for material producers. He is active in numerous European funded research and innovation projects and also carries out socio-economic research related to climate change adaptation in Southeast Africa. Prior to joining LGI, Sam held research positions at the OECD, Opendatasoft, and the New York City Council. He has degrees in Governance and Social Sciences from Columbia University and Sciences Po Paris. 
Robert Ellenwood 

Ph.D

.

 
President, New Providence Metals Marketing Inc.
Robert Ellenwood is President of New Providence Metals Marketing Inc..
Robyn Stoney
Manager Regulatory Affairs – Nickel Cobalt, Glencore
Robyn Stoney is Manager Regulatory Affairs – Nickel Cobalt at Glencore
Expert session: Environmental and human rights due diligence
Lisa Fleckenstein
Project Coordinator Human Rights Sustainability, Supply Chains, Mercedes-Benz Group AG
Lisa is working on responsible sourcing, human rights and sustainability topics within the procurement department at Mercedes-Benz AG. Her focus lies on battery raw materials, especially cobalt and nickel. Before joining Mercedes-Benz AG she used to work with the German Development Cooperation – GIZ – where she was advising the German Federal Ministry for Economic Cooperation and Development on responsible raw material extraction in partner countries of the German development cooperation. Lisa has a background in political sciences and development studies.
Barbara Cooreman
Program Lead Responsible Sourcing, Umicore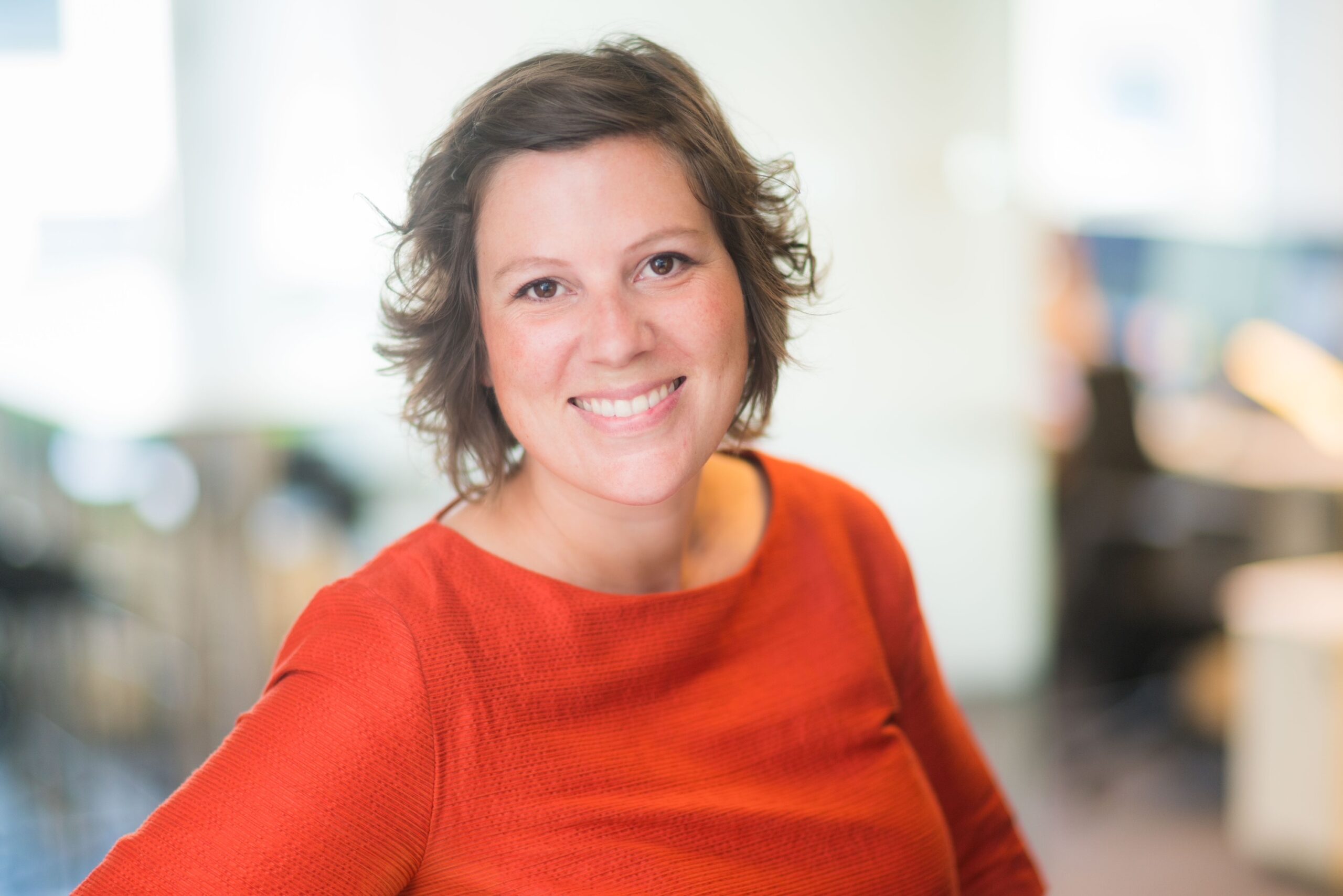 As program lead responsible sourcing, Barbara coordinates Umicore's responsible sourcing efforts across the Umicore Group. In addition, she leads the responsible sourcing program for battery materials (cobalt, nickel, lithium). As an environment and trade lawyer with a PhD from Leiden University, she previously worked on EU policy advocacy for a variety of sectors (including energy; apparel; electronics; chemicals) as Head of Sustainability and Trade in a Brussels-based consultancy. She has also worked for the European Aerospace & Defence Industry on environmental policy, and as a research fellow and lecturer at Leiden Law School.
Yann Wyss
Global Head, Social Impact & Human Rights, Nestlé
Yann Wyss is Global Head of Social Impact & Human Rights at Nestlé.
Nicci Bouwman
Advisor, Shift
Shift is the leading center of expertise on the UN Guiding Principles on Business and Human Rights. As an Associate with Shift, Nicci engages with organizations on human rights and business, with a particular focus on climate change and the impact of climate action by businesses on people.  
Nicci has extensive experience helping businesses and financial institutions to improve performance on social, corporate governance and climate change topics. She worked for 15 years at FMO, the Dutch development bank, in various roles guiding clients in efforts to strategically address environmental, social and climate change risks and opportunities in their businesses
Louise Herring
Executive Director, AIM-Progress
Louise Herring is an ethical trade and human rights specialist with over twenty years' experience working for private, non-governmental and not-for-profit organisations. She is the Executive Director of AIM-Progress, a forum of 45 leading Fast Moving Consumer Goods (FMCG) manufacturers and common suppliers, working together to enable and promote responsible sourcing practices and human rights. Her role builds on a passion for the power of collaboration through which she founded and ran the Food Network for Ethical Trade from 2017-2022 on behalf of its 10 UK retailer and 50 supplier members. She has run her own consultancy firm since 2015, predominantly working for global retailers, brands and food companies to support them to develop and implement human rights strategies and due diligence approaches as well as developing and delivering training clients including the Ethical Trading Initiative and Stronger Together.
Bart Devos
Vice President of Public Policy, Responsible Business Alliance
Bart currently serves as Vice President of Public Policy for the Responsible Business Alliance, one of the world's largest industry supply chain sustainability initiatives. Before joining the Responsible Business Alliance in 2020, Bart worked for Samsung Electronics as European Sustainability Manager for Sustainability. Earlier, Bart held roles in public and nonprofit sectors, including as an parliamentary advisor at the French National Assembly, UN Youth Representative for Sustainable Development, and advisor on strategy development and stakeholder engagement to several international organizations. He holds a Master's degree in Law from Brussels Free University as well as a Master's degree in Conflict and Development from Ghent University. 
Anna Triponel
Founder & Advisor, Human Level
Anna Triponel is an internationally renowned business, human rights and climate expert and founder of Human Level. Over the past decade, she has travelled around the globe to advise hundreds of companies – as well as their investors and lawyers – on what it means to take a people-centred approach to business. Anna advises companies on human rights strategies, weaving human rights into climate strategies and just transition, and ways to adapt business models to be future fit. She is an Advisor to a number of Board members, VPs and General Counsels, and is a regular keynote speaker and featured commentator in the media. Anna acts as a Mediator for OECD National Contact Point instances, has been appointed International Human Rights Expert for a range of operational-level grievance mechanisms and sits on a number of advisory committees. She has lived and/or worked in the majority of countries on the African continent, running human rights impact assessment and stakeholder empowerment processes.
As a consultant at the Harvard Kennedy School of Government, she worked with John Ruggie on the development of the 2011 UN Guiding Principles on Business and HumanRights. As Senior Advisor at the leading centre of expertise on the UNGPs Shift, she played an instrumental role in the development of the 2015 UN Guiding Principles Reporting Framework. She has been a corporate lawyer in New York at Jones Day, an international human rights lawyer working across Africa and Asia at pro bono Nobel Peace Prize nominee firm PILPG, and a development lawyer in Washington DC at the World Bank.